Build it yourself website templates
So you have now started shopping a web hosting provider to have fun with your family or for your business! We give you the tools to build your own website! This includes hundreds of build it yourself personal website templates tailored to you! Or Choose from our professional website design templates and that go perfectly with your domain name and one of our many site creator plans!
Take a look at our featured templates and if you don't like them go ahead and search for more! Find your business such as restaurant templates, online store templates, or home services such as landscaping or contractor templates!
Take a look at what The Net Patriot has to match your home or business!
Start with one of our professional website templates!
Tigmon
A striking, dark background drives attention to your text, images and products, while a sleek, collapsed menu keeps it simple and professional.
If you are looking for something different in our build it yourself website templates maybe one of our online store designs can help!
Traverse
Sell confidently with this strong design. Bold typography, defined categories and integrated Facebook reviews show people you're transparent.
Not into hiking? Exotics your thing? Maybe opening a restaurant? Take a look at our other website templates!
Browse our templates guaranteed to get people revved up about your idea.
Discount domain names and website creator build it yourself website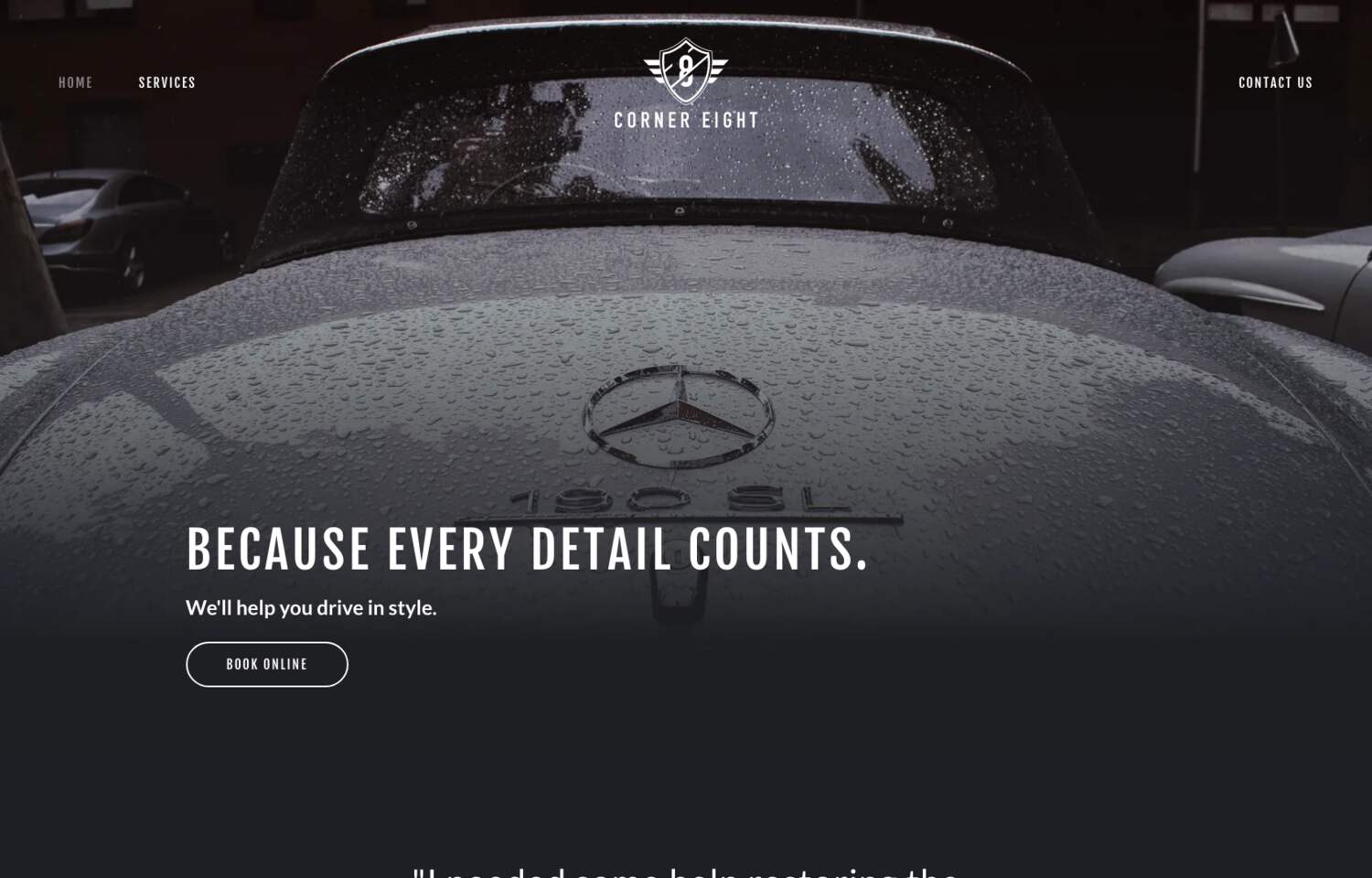 Corner Eight
Tell a story with text over parallax images and vibrant colors, while interactive features encourage deeper engagement.
There are so many to choose from when it comes to our build it yourself personal website templates! We are here to help you make the right decision!
Always remember that you can change your template anytime! Even after you have built your site and published it for all to see!
When you choose a WordPress builder there are even more and they are even more robust than the plug and play templates that all web hosting companies provide! Feel free to reach our professional anytime!