Find all you need to be online right here! Including all of your fun and upcoming domain names!
Giving you the largest selection of domain names is just one of the things that we do! There are so many to choose from now with the addition of gTLD names that seem to come available every day! Take our prices for a test drive and use our powerful domain name search engine to buy domain names!
You can also transfer your domain to our network to save more money on more products!
Thousands buy a their online products from the The Net Patriot
Nearly 30 thousand small businesses and families have bought their premium domains thru The Net Patriot. They must know something.
Low Prices & Huge Selection
Low prices and a huge selection. Who doesn't love that? Save up to 50% when you get online with.
.com, .co, .org, .info or .us
Keep your .store open 24/7.
Starting at
$64.00 a month


Get a domain that everyone knows
Starting at
$12.50 a month

Make it all about you with .me
Starting at
$19.00

For you gossipy folk you can always get a domain that shows you know your stuff!
Buy a .BUZZ domain
Don't just start gossip…start a BUZZ!
So what all do I get with a domain?
Simple domain set up. You don't need any technical skills. Up to 100 subdomains create a custom web address. Real-time monitoring to make sure you're always up and running. Quick, simple tools to forward your domains to any existing website. World-class support from our web pros standing by ready to assist.
Why choose The Net Patriot?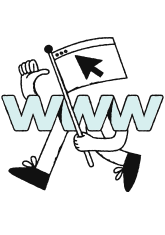 Partnering with the largest domain registrar in the world The Net Patriot has a backbone to provide you world class service and security for your domain name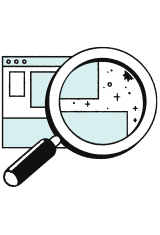 Widest selection of domain names and gTLDs on the web
Every time you enter a name in our domain search box, our powerful engine searches the web's largest pool of names. There's no better place to find the right name for your business.
Domains Now available
.law
Exhibit A:
the .law domain name.
$129.99
Showcase your technology with .tech domain
$56.00
Thrive online with a .health domain name.
$80.00.yr
Other new extensions that are available
Keep the bad guys away from your new products
There are people on the web who are always trying to steal your premium domain names and personal details!
Privacy Protection
Keep your private details, uhh…private.
As soon as you register with The Net Patriot or any other registrar, your personal information is displayed in a public directory. Hackers and spammers often use this to compile email lists and steal domains. Harsh, but true.
Here is what happens when you add Privacy Protection to your products:
We replace your name and contact details with our partner company's, Domains By Proxy. No one ever sees your name, address, email or phone number but us.
You still control your domains and all email addressed to them as well as the right to sell, renew or transfer them. Your domains are still 100% yours.
You may sleep better knowing your personal information isn't on display to the whole world.
Business and Privacy Protection
Keep your domain locked & in your name.
Let's say you forget to renew your domain, or you change the email address on your The Net Patriot account. This is all it takes for someone to step in and transfer your domain name away without your permission. If you just signup for automatic renewal then you won't have a problem! If you want extra insurance for in case you change your method of payment we can help you. Best of all it is free!
Business Protection:
Blocks both accidental and malicious domain transfers.
Keeps your personal details hidden from snoops and crooks.
Publishes an online business card so customers and partners can find you.
Your questions about how we spread our discount across every domain name, our answers.

What's a domain?
Domain names are created to make IP addresses easy to remember. Every computer has an IP address assigned to it – much like a street address. But instead of having to memorize each IP address number, we assign domain names to these numbers so we can easily remember them. The domain name system, or DNS, takes online address and translates them into their IP addresses so that computers can communicate with one another. With our privacy protection and business protection this doesn't change at all!
When you enter a domain name into your web browser, the browser simply uses that domain to locate its corresponding IP address and then shows you the website If you own a business, The Net Patriot can help you find a domain name that best suits the business so you can easily promote your website.
But PTUSNetworking isn't just about domain names. We've got everything you need to get online. From websites and email hosting and SEO tools to attract new customers, The Net Patriot has you covered.

Why do I need a domain?
A domain name can serve as your distinct identity on the internet. If you want to promote yourself, your brand, or your business, a specialized domain extension is essential. A domain that is tailored to your needs will make you look professional and capable and can boost your presence on the we so you get noticed.
If you're starting a business, a domain name can help you become seo friendly and therefore more accessible. We've got some fantastic prices on domain extensions to help you discover the most suitable name for your needs.

Can I get help in my domain search?
Absolutely! Our search tool can assist you by offering suggestions and alternatives to any domain you search. If you're still having issues or just want some guidance, our support team is available to help lead you towards the best name possible for your business or personal use.