.Me Domain Names
Register .Me domain names and have your own corner on the web!
Starting at $19.00 USD per year
Start searching for your .me space now!
How do I buy a .me domain?
Looking to buy a .me domain name? You've come to the right place! NIC ME, the registry authorized to operate the .me domain, has accredited The Net Patriot to provide domain registration services for .me domains.
You can trust us to do it right, because Country Code domains are our specialty.
We are uniquely positioned to help guide you through the Montenegrin registration process.
Our business was built on providing simple and timely domain registration services, and superior support once you have your name.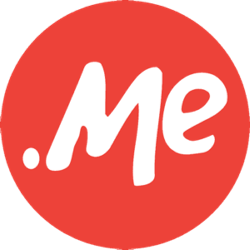 What can I do after I register .me domain names?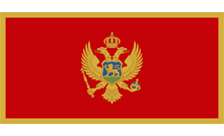 What is a .me domain?
The .ME domain name is the official Country Code domain for Montenegro but most notably recognized as a domain ending for the word "me". Today's brands are finding value in using Country Code domains like .ME domain for a creative and custom URL that will stand out in the rapid rise of online blogs and social media profiles. A .ME domain name is a short, professional and memorable marketing tool focused on showcasing your goals and dreams. .ME domains are all about you!
When we are young we are taught to use the word me sparingly, but building an online presence is like writing a resume, selling yourself in a job interview, or updating your LinkedIn profile. It's one of those times when you're allowed to make it all about "me". A .ME website address says "This is me, this is my brand, this is what I'm doing and this is what I can do for you."
Protecting your brand is as important as growing it. Registering your brand name in Montenegro is one of the best preventative measures you can take to secure your trademark and combat copyright infringement. Your domain name is your brand and your brand is you! Register your perfect .ME domain name before someone else does.
How do I transfer a .me domain?
Transferring your .me domain name is a fast and easy process. Get started by clicking "Transfer Now" below, and our Domain Specialists will help you navigate the process. Every domain transfer into The Net Patriot includes an additional year(s) renewal, so you're not losing any time, just saving money and gaining the access to the largest portfolio of extensions in the business and The Net Patriot's powerful domain management system.
Starting @ 19.00 USD / yr